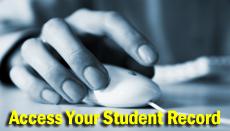 How To Register | What You Should Know | We're Listening!
How To Register
6 convenient ways to register:
Online | By Phone | By Fax | By Mail | In Person | By Company Seat Purchase
Online
By Phone
Toll Free: 1-866-734-6252
Parksville: 250-248-2096
Cowichan: 1-866-734-6252 or 250-746-3575 (Tuesday/Thursday mornings 9-11:30)
Powell River: 604-485-2878
                 1-888-888-8890 (Toll Free)
By FAX
Fax the completed registration form to:
Nanaimo: 250-740-6452
Parksville: 250-248-9792
Cowichan: 250-746-3584
Powell River: 604-485-2868
By Mail
Complete and send the registration form with payment to
Professional Development and Training, Vancouver Island University
Box 42, Parksville, BC V9P 2G3
In Person
Nanaimo
Mon to Fri., 8:30 am - 3:30 pm
Building 200
Vancouver Island University
900 Fifth Street,
Nanaimo BC, V9R 5S5
Parksville/Qualicum
Mon to Fri., 8:30am - 4pm
Parksville Civic & Technology Centre
Vancouver Island University, 2nd floor
100 Jensen Avenue East, Box 42
Parksville, BC V9P 2G3
Cowichan
Vancouver Island University
2011 University Way
Duncan, BC V9L 0C7
Cowichan Campus Registration Department
Monday to Friday 8:30am – 3pm [Interac/Credit Card available]
Powell River
Monday to Thursday, 8:30am - 5:30pm
Friday, 8:30am - 4:30pm
Vancouver Island University
100-7085 Nootka St
Powell River, BC V8A 3C6
Full payment required at time of registration. Payment by cheque, Visa/MasterCard, AMEX, Interac, cash, money order or gift certificate.
Register by Company Seat Purchase
Purchase seats for your staff in any of our courses with the Seat Purchase Plan.
Complete the Seat Purchase Form and fax it to 250-248-9792 (Parksville/Qualicum)
Seat Purchase Toll Free Telephone 1 866-734-6252.
Parksville/Qualicum Telephone 250-248-2096.
What You Should Know
We're Listening!
If you have comments or suggestions to help us improve and expand our services, we want to hear from you!
Give us a call: 250-740-6160
Email: info@viu.ca