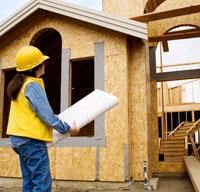 Online Certificate Program
Program Overview
The First Nations Housing Manager Certificate Program will train housing managers so they can do their work more efficiently and effectively. It will enable First nations housing managers to assist communities to benefit from affordable, healthy, high quality, and well-maintained housing. The program provides learners with the opportunity to develop management skills through a combination of theory and practical application. The interactive approach to learning new skills encourages participants to test new ideas, fine tune relevant skills and share experiences and expertise with other housing managers in a supportive learning environment. The program is intended to provide training to housing managers who work with on-reserve housing programs, or those who may do this work in the future. It will also benefit others involved in First Nations governance or administration.
Program Format
The First Nations Housing Manager Certificate Program is a credit certificate program comprised of six (6) courses delivered online.
Introduction to Housing Management
Introduction to Construction and Renovations
Housing Administration Level I
Housing Administration Level II
Financial Management for First Nations Housing Managers
Interpersonal Communications for Housing Managers.
Start Date
Continuous Online Intakes start every 1 - 2 months (depending on enrollment).
Application Date
Apply to Vancouver Island University.
Admission Requirements
Note: Students who do not meet English 12 prerequisites for this program can write an assessment test
For more information
Contact Professional Development and Training
Email: FNhousingmanager@viu.ca