3 Month  Part-time (Online) Credit Certificate Program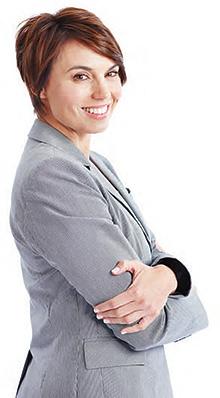 Develop critical skills needed in management, supervisory and leadership roles in this part-time certificate program (6 credits).
Career Opportunities:
Supervisors, managers and leaders in today's organizations are expected to do "more with less", working in increasingly complex and competitive work environments. This program provides practical skills and tools for current managers and leaders to refine and enhance their ability to manage and motivate individuals and groups. For those making the transition into leadership and supervisory roles, this program is an opportunity to build confidence and skills to take on a management role. The program also carries 6 units of course credit.
Program Content:
Interpersonal Skills (2 credits)
Good leadership begins with effective self-leadership. If we are not personally effective then how can we hope to lead others? This course focuses on interpersonal and communication skills. By the completion of these interactive seminars, participants will have acquired new knowledge, developed a practical understanding, and participated in skill-building exercises related to interpersonal & organizational communication skills, active listening, how to use power effectively, coaching, conflict and anger management, assertiveness, and giving and receiving feedback.
Course Code: MGMT 145 F20W70  ONLINE
Semester Dates: September 11 to October 3, 2020 
8 Sessions: Fridays and Saturdays, 8:30 am-12:00 pm 
The 2019-2020 tuition rates are in effect for this course. For more information please contact us at pdt@viu.ca or 250-740-6580.
Team Building Skills (2 credits)
The "teamwork" concept has been around for a long time and we still don't do it very well. Many so-called teams are simply groups of individuals trying to do their best. But that is not the definition of a high-performance team. This course will introduce you to key concepts to both build and maintain effective teams. Topics covered include team success factors, characteristics of high-performance teams, the stages of team development, the team leadership role, team decision making and problem-solving, why teams fail, and team meetings. The course also includes a personal on-line analysis and profile of each participant's thinking preferences. This course will improve how you  relate to people who think and act differently.
Course Code: MGMT 146 F20W70  ONLINE
Semester Dates: October 16 to November 7, 2020 
8 Sessions: Fridays and Saturdays, 8:30 am-12:00 pm 
For more information please contact us at pdt@viu.ca or 250-740-6580.
Administrative Skills (2 credits)
Supervisors are responsible for doing many things they have not been trained to do – things that are unique to the supervisory role - so it's no surprise they often don't do it as well as they can. This seminar will provide a theoretical foundation, as well as skill-building exercises, to better understand and manage new employee orientation, delegation skills, interview & selection, time and stress management, written communication, employee motivation, causes of performance problems, employment termination, effective presentations and performance management.
Course Code: MGMT 147 F20W70  ONLINE
Semester Dates: November 13 to December 5, 2020 
8 Sessions: Fridays and Saturdays, 8:30 am-12:00 pm 
The 2019-2020 tuition rates are in effect for this course. For more information please contact us at pdt@viu.ca or 250-740-6580.  
Course Delivery:
The program is currently offered ONLINE.  See the course schedules above. Note: If you are currently enrolled as a student have already taken MGMT192 or MGMT 292 you are not eligible for this program.
How To Apply:
There are two ways to apply for the program.  Applicants can fill out an Application for Admission form and deliver or mail it to any of the campuses (see How to Register page for a list of addresses). However, applicants are encouraged to apply online at https://www.viu.ca/apply as this is a highly sought after program and mailed or hand-delivered applications may result in processing delays and a lack of available spots. 
Once applications are received applicants will be contacted by an Admissions and Registration Assistant to register them for the course. 
Fall 2020 courses are planned for September, October, and November 2020. We are currently waitlisting for the Fall 2020 courses.

Notes:
There is an 

application fee

 for first-time applicants to Vancouver Island University.

Admission to this program does not necessarily meet the requirements for other programs at Vancouver Island University.

You can apply for the whole program or an individual course.  
Program Requirements:
There are no program requirements.
Note: Fees are subject to change.  This program is not eligible for student loans.
Important Notice:
The last two deliveries of the Management Skills for Supervisors Certificate Program will take place Fall 2020 and Spring 2021. 
Professional Development & Training (PD & T) is always thinking of ways to make our programming accessible to our community. To that end PD & T will be phasing out the Management Skills for Supervisors Program over the next 2 years and replacing it with a program that is more flexible for our students.  
Testimonials
"The course as a whole is full of ideas and tools to use in everyday situations at work.  It gives practical scenarios and makes use of different teaching styles to appeal to every learning style.  I would highly recommend this course to all managers/administrators"
"The Management Skills Certificate program is a valuable set of courses that has helped to reignite a passion for learning and provided practical skills to implement immediately into my professional work place."