13-week course
An end-of-life doula helps clients and their support networks navigate end-of-life challenges. The Introduction to End of Life Doula course is for anyone who wants to take on a support role during this complex and emotionally profound stage of life.
In the course, you'll learn about the role of the end-of-life (EOL) doula during online classes and discussion. You'll also get to practice your skills in simulation labs.
See this article in VIU's Community Classroom!
Please note that space is limited, so please be sure to register as soon as possible!
Labs
The simulation lab is set up like a realistic hospital environment. The labs have technology that records your practice so you can review your skills. During the labs you'll practice supporting clients and their families. Through this hands-on experience, you can develop your personal approach to end-of-life care.
Course topics
In this course, you'll explore:
the ethical and legal context of end-of-life
cultural, emotional, political and spiritual dimensions of death and dying in Canada
the grieving process
Indigenous perspectives of end-of-life care
Medical assistance in dying (MAID)

You'll learn how to reflect on your own cultural influences and develop a personal approach to EOL care. And you'll learn about compassionate and culturally safe communication. The course also looks at how issues of equity and social justice influence EOL care.
Online and in-person learning
Weekly
This course features weekly online lessons you can do any time within the week. There are also weekly online group discussions.
Monthly
You'll get to apply what you've learned during monthly Zoom sessions and three in-person lab simulations. The lab simulations are at the VIU Nanaimo campus on Saturdays. 
Your instructor - Carmen Lavoie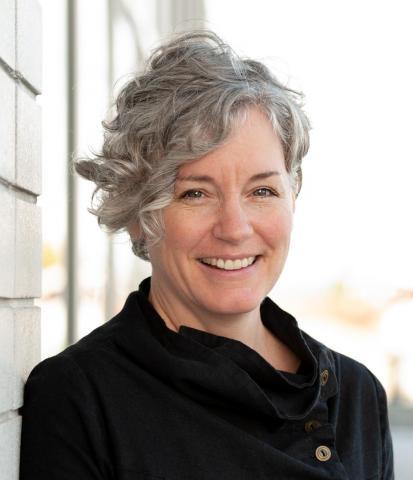 Carmen Lavioe has been teaching both online and in the classroom with VIU's Social Work Department since 2014. Before that, Carmen taught undergraduate and graduate social work courses at McGill University and at UBC in the Equity and Inclusion Office. Carmen graduated with her PhD in Social Work and Education in 2010 from McGill University. Carmen has worked and volunteered in various capacities related to social work for over 30 years.
Carmen is currently a member of the End of Life Doula Association of Canada and the Death Doula Network International. In 2020, Carmen was awarded VIU's Provost's Award for Excellence in Teaching Design and Practice for innovative practices in online teaching.
Course dates and details
Start Date: September 5, 2023
Course number: HHED 100, F23N70
Course Schedule:
Weekly asynchronous online learning anytime during the week.
Monthly Online Zoom Sessions: Wednesdays September 13, September 27, October 25 and November 29, 6 - 7:30 pm
Three in-person Simulation Lab: Saturdays, September 23, October 21 and November 25, 9 am - 4:30 pm
Tuition: $1,331.64 plus associated fees of approximately $175
How to apply for admission and register for the course
If you're a current VIU student, you can register for this course through your student record.
If you're not a current student you will need to apply to VIU. When you fill out your application, choose "unclassified studies", and choose the Summer June 2023 term. Once you've received acknowledgement of your application, contact the Registration Centre at 250-740-6400 to discuss your application and registration for this course. 
Questions?
Email pdt.hhs@viu.ca