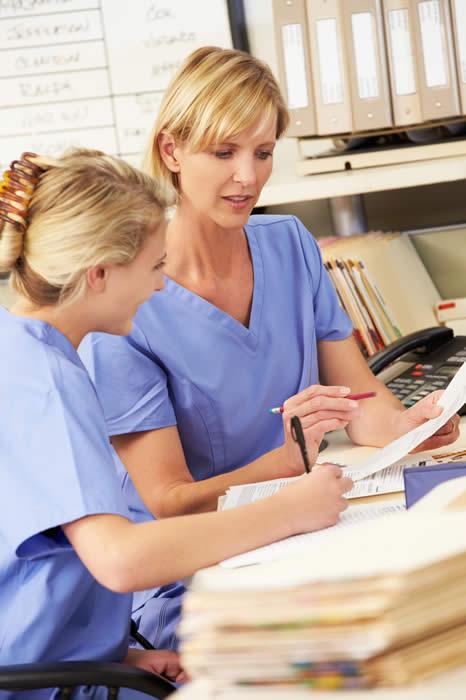 6 Month Part-time Certificate Program
Become part of the health care administration team, working in a fast paced, demanding and rewarding environment. This non-credit, part-time program will prepare you with the knowledge and skills required to work in the medical administration field. The focus is on preparation for employment as a Hospital Unit Coordinator and other medical settings. The program will also benefit staff currently employed in the medical field who require cross training, professional development, or retraining.
Career Opportunities:
The Hospital Unit Coordinator (HUC) performs a variety of non-clinical tasks at the communication center at the nursing station of a hospital, continuing care center and other medical facilities.
Program Content:
The program consists of the following courses:
Orientation & Skills For Student Success
Hospital & Unit Communications
Non-Clinical Pharmacology
Unit Coordinator Procedures & Observation
Observational Practicum
Unit Coordinator Practicum
Course Delivery:
Courses are offered on a part-time basis over two semesters, starting in September of each year. 
Courses are typically scheduled for two evenings a week (i.e., 6-9pm) and one day on the weekend (i.e., 9am-4pm). 
The practicum is individually scheduled during the last month of the program.  Practicums may be located across Vancouver Island and we do our best to place you in your "home", or preferred, location.
Admission Requirements:
Grade 12 graduation, or equivalent
OSME 002: Medical Terminology and Anatomy & Physiology (within the last 2 years)
Keyboarding speed of 50 cwpm or greater
Computer Skills: successful completion of computers course, or, a letter that details computer systems and programs that you use and know
Proof of the following must be provided prior to your first day of practicum.  It is recommended to complete these requirements before the first day of the program.
A standard Criminal Record Check (CRC)
Immunizations
Admission Assessments: 
To meet the Keyboarding admission requirement, or for any other assessments you may need, please contact VIU Student Affairs Assessment and Exam Invigilation Services at https://services.viu.ca/assessments.   Assessments are available at Nanaimo, Powell River and Cowichan.
Important Dates*:
| | |
| --- | --- |
| Admissions Open / Applications Accepted | October 2017 |
| Application Deadline** | Extended to June 29, 2018  |
| Registration Deadline and Non-Refundable $200 Tuition Deposite Due | Within 3 weeks of admission offer |
| Balance of Tuition Due | July 6, 2018 |
| Last Day to Withdraw (no refunds will be issued after this date) | September 10, 2018 |
| Program Start | September 18, 2018 |
| Program End | March 29, 2019 |
*Dates are subject to change
**Applications must be submitted with all required documentation.  If pre-requisites are in-progress, conditional acceptance may be granted as long as courses / assessments are completed before program start.  Late applications will be considered if seats are available.  
Program Fees:***
Tuition: $4705.00
Student Union Fees and Student Activity Fees: approximately $300
Textbooks: ~ $300
*** Tuition and fees subject to final approval
As this program is part-time,  it is not eligible for student loans.
Graduation Requirements:
Students must successfully complete all six courses in the program in order to be eligible for the program certificate.
Students are required to attend all scheduled lectures, observations, examinations, and practicum hours.  If you do not meet the attendance requirement, you may not qualify for the program certificate.
How to Apply:
It's fast and easy to APPLY ONLINE.   Or you may use a  paper application for admission.
An application fee is required.
Contact Information:
We are happy to answer any questions you may have.  Please feel free to contact us!
Deidre Godwin, Program Assistant,
Professional Development & Training (H&HS)
Email: Deirdre.Godwin@viu.ca
Phone: 250-740-6322
Last revised July 3, 2018